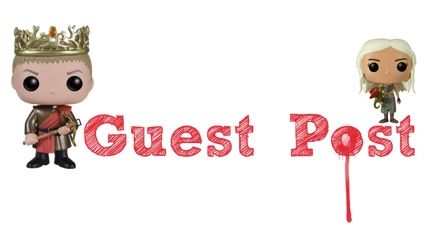 A Storm of Swords
WARNING – SPOILERS!!!
Right…where to begin…you may need a notepad from this point on. So, as of book two there are five kings after the Iron Throne. This bloody war continues in the third instalment of a Song of Ice and Fire which introduces yet (can you believe it) even more characters to the fold making the book so big it had to be published in two halves in order to be possible to read properly.
In true George Martin tradition some of the main characters are killed off suddenly, you'll need to re-read those bits to gather every detail or you won't believe who dies and who lives. Pay particular attention when reading the Red Wedding. This is truly a heartwrenching part of the books for any Stark fan and has led to the possibility of no future invites for Martin to any weddings!
I'm sure I'm not the only one who physically cheered when Jeoffrey dies! And about bloody time too! However, I must admit I struggled reading about the following champion battle. Only one word comes to mind about that…YUK!
This is truly the point at which George Martin decided to do his weeding.
So much happens in this book I really don't know what to say in this review other than you need to read it!!!!! From forbidden love to betrayal to hacked off limbs this book has it all and you will need a good long rest when you are finished reading it for the whole ten seconds it will take you to want the next one.