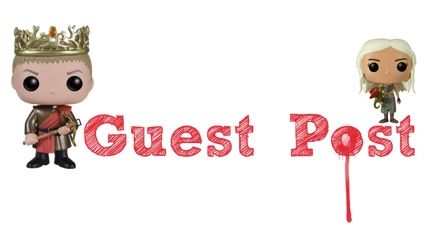 A Dance with Dragons
WARNING - SPOILERS!!
This is the book we have all been waiting for – the one that tells us all what happens, who wins the throne, who lives, who dies….the book to end all…. Or so we thought!
Another three books are in the making and, don't get me wrong, I do enjoy these books and love the characters but COME ON MARTIN!!! The best thing about a good book series is a fantastic ending that launches you into needing to read them again.
However, don't despair. A Dance with Dragons picks up where A Feast of Crows lacked, by picking up some of the most favoured storylines; Jon Snow, Tyrion Lannister and Daenerys Targaryen. There's a new character in this book too, Penny. A dwarf like Tyrion, she accompanies him on his journey across the narrow sea, and what a journey it is! Penny is sweet and caring and really a damsel in distress for Tyrion to care for, but she's still tough when she wants to be.
An amazing event takes place in this book….a character who is believed to be dead comes back!! And their reappearance greatly affects one of our main characters storyline!
Jon struggles with command at the Wall as the dreaded red priestess sacrifices her way through all its inhabitants, with the book ending with a shocking, edge of seat cliff-hanger that makes the wait for book seven unbearably long!
Daenerys seems to be a bit lost in this book, struggling like Jon to keep order and command over her people, unsure of where to turn for help. Locking her dragons away means that for a majority of the book they are hidden from the lime light, until Drogon's BIG reappearance.
All that I can really say about this book is that, despite seeming longwinded in areas it has fed my need to find out who wins and who dies, and the cliffhanger endings hasn't helped this.
I cannot wait for book six so please George Martin, get your writing cap on and finish it.