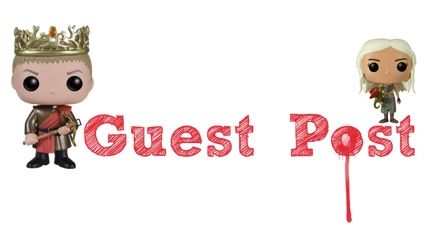 1.

List of Targets: Arya has grown up a lot through out the seasons of Game of Thrones and we've seen her have her first kill as more. She mistakenly murdered a stable boy and shortly after she started a list of people she wanted to kill. I found it pretty funny when she was reciting the list to the Hound and at the end said his name. She's even been able to cross one or two names off of the list like when she killed the murderer of her friend in a tavern. While Arya has had a hard time it's always satisfying when things start to go her way and she's able to kill people she hates.
2.

Arya and Her Pony: Arya and the Hound's journey hasn't been exactly comfortable and they've fought as well as helped each other. While the Hound still wants to hand her over to her aunt he's also softened up a little bit during season 4. Especially after the Red Wedding, he decided to let Arya ride her own horse and was no longer concerned about her running away. Arya getting her own horse signified the start of a chain of good events for her and find acceptance with the Hound.
3.

Hiding in Plain Sight: For the majority of Game of Thrones Arya is thought dead by everyone aside from the few she's ridden with and met. Which is why this moment is one of the best ones, Arya served as the cup bearer for Tywin and was in plain sight. However, he didn't know that she was Arya and she was basically unharmed and given many moments to kill him even though she didn't. This was a perfect opportunity for her to organize her revenge and we start seeing examples of that in later seasons.