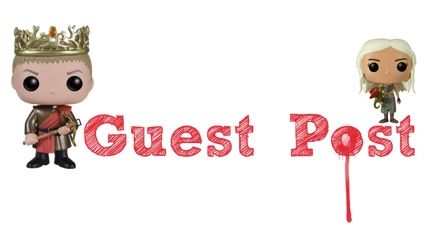 A Song of Ice and Fire
A Song of Ice and Fire is truly a fantastic mix of fantasy and inspiration from our own history. Loosely based in part on the War of the Roses, this book shows how vicious humanity can become when playing the game of thrones. Martin leaves no detail undescribed in his breath taking battles and wars with almost each and every character having a chapter dedicated to them at some point or another.
For me personally, I feel that too many characters were included, making the storylines at times, hard to follow. This became more apparent in the later books where characters are left for several books until Martin decides to follow up on them. For example anyone remember Catelyn Stark??? Not heard about since just after the Red Wedding and I personally would love to know what she's been up to.
If I'm completely honest, I do enjoy these books from the sarcastic one liners to the fact I really don't know who will win the Iron Throne, personally I'm rooting for Dany. But I have to also say that I hope Martin doesn't take too long on the books as with the TV series catching up I wonder how long fans will remain interested in these final books. We shall see!
I highly recommend anyone who is a fan of war books or fantasy to read this series as it has something for everyone, male or female. With similarities to Tolkein the books are ingenious at captivating their reader!!!
In spite of everything, one of the best series I have ever read!