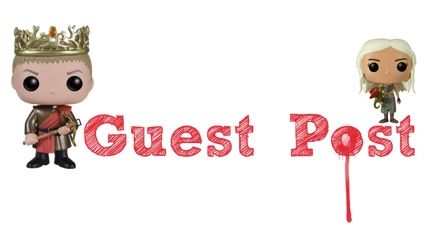 A Feast of Crows
Well, after the events of book three, this one was set to be a complete mind blower with readers itching to read the next big events that would affect their characters, and to check their favourite characters hadn't been knocked off between books.
This book shows Cersei in her element, a new era in Kings Landing. Jamie Lannister cements himself in your heart with his comments and actions and talk of vows and promises. Once again, the reader is tossed into the war for the Iron Throne, now admittedly dwindling as more and more kings kick the bucket. You read with glee as Cersei loses at her own game, especially when she realises what she has truly lost, for many reader's this has been a long time coming.
One thing disappoints with this book as none previously. For those of you who love Tyrion or Jon or Daenerys then put on a brave face when reading this book as you will have to wait until book six to discover their fates. There are no chapters dedicated to them. If (like me) these are the character's you love to read and long for then A Feast of
Crows
will be a tedious read at times. Long winded in areas and filled with characters who have previously only been used to support the more interesting ones, this book is not one of George Martin's best works and could be accused of being a catch up from the mind-blowing events in book three.
All I can say is keep with it, you'll be on book five soon!