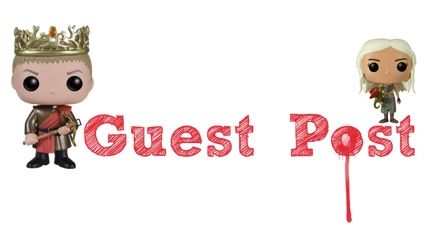 A Game of Top Trumps, GoT wedding style!
Ok, I have to start by admitting a very shameful thing... *whispers*
I have not read any of the Game of Thrones books!
I tried, but I kept forgetting who was who – this was before I had actor's faces to put to the names, mind you! However, I have become a
huge
fan of the TV show, and when Mily asked for GoT fans for guest posts, I really wanted to be part of it. Luckily for me, she was able to forgive my bookish faux-pas, and I'm so glad to be part of this amazing week
J
My topic is Game of Thrones Weddings
- from a viewers perspective ;)! -
Let battle commence!


Game of Thrones has so many weddings – and so, so much heartbreak to go with it. Any time a new proposal or betrothal is announced, it becomes a source of anguish for me given their bloody history on the show. Some were shocking, some uncomfortable, some a bargaining tool and others a power struggle. And some, surprisingly, were very normal. It got me to thinking... which one is there best?!

Now, I'm a fan of "unique" approaches, and when a friend suggested a Top Trumps style to this, I was convinced. So, in the Game of Thrones, who wins my Game of Wedding Top Trumps?! Let's see...
And the winner on overall Trump Value is...


Joffrey and Margery! Do you agree? Who had the best wedding, in your opinion?
Thanks so much , Mily, for letting me play the Game of Trumps with weddings today – I hope you all enjoy the other posts from the week! - Emma