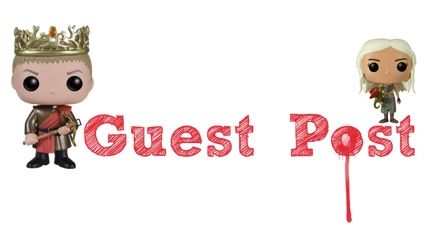 A Game of Thrones
I've never done this so bear with me a little. Right, A Song of Ice and Fire…AKA Game of Thrones. Everyone has heard of this series and it has made millions in television viewings and book sales, and for a good reason! Game of Thrones, the first book in the Song of Ice and Fire series by George R.R. Martin is a wondrous combination of war, family loyalty, violence, and sex (heavy emphasis on the last two!). The book has the depth and expansiveness of any Tolkien story but with a sexed up sarcastic frosting. From the first page the reader is captivated by the Starks and their catchy motto "winter is coming" and are shocked by the Lannisters' greed and treasonous clawing for power. Jamie Lannister wins you over as the villain we all love to hate whilst Jon Snow and Tyrion Lannister pull at your sympathy strings as the under dogs. Once you have started reading Game off Thrones you'll be hooked until you finish the last page.
I'll give Martin one thing, the fantasy world he has created is incredible. Personally, I think I'd be more of southern girl as I'd freeze in the north (not one for the cold) but with the rolling hills and castle who wouldn't want to visit? Of course, I think any fan would recommend steering clear of the wall and its creepy zombie/freaky Others!!
Of all the characters in the book, my all-time favourite would have to be Tyrion. Martin has really changed the Disney stereotype of small people by creating a character that is sex-crazed and more often than not drunk as a skunk. He is sarcastic, humorous, and best of all acts as a thorn in his sister's side. Oh and be warned – you may need to read the ending several times to really believe the heart-breaking shock finale.
A must read, fantastic start to a series!