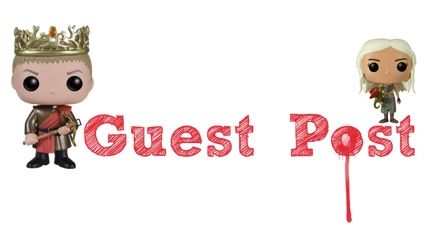 A Clash of Kings
If there is one thing fans of A Song of Ice and Fire

will have learned from reading the first book in this addictive series is that no loved character is safe.

A Clash of Kings

draws the reader in so absolutely you'll forget about work or everyday life outside of the world of stags and lions and dragons. The series second book not only portrays a divide in the characters who fight for various kings but also splits the sympathies of the reader. Good and cruel characters exist on all sides pushing you to feel conflicted when reading the epic battles, which are described so fully that the viewer could be in the depths of the sweat and blood and death too. Daenerys Targaryen is the true heroine of the story, winning the heart of the viewer with her strength and courage so you will be inwardly cheering at her every victory and sorrowful for her every pain.
Tyrion, despite being small, comes across as one of the most popular characters is George Martins collective. His wit and sex driven antics makes you laugh aloud, especially when it involves the public humiliation of his sister, Queen Cersei. Cersei on the other hand acts as one of the most easily hated characters in the books. However, like Daenerys, it cannot be denied she is a strong woman who isn't afraid to stand up for herself, no matter the cost, as Ned Stark found out!!
Two characters that are not given credit where due are that of LittleFinger and Lord Varys, the true masterminds behind Kings Landing. Throughout A Clash of Kings the reader begins to learn more about the dynamics started in Game of Thrones through the overlapping storylines to the ever-growing character list. Don't skim read this book or you will miss three important events for every two pages skipped!!