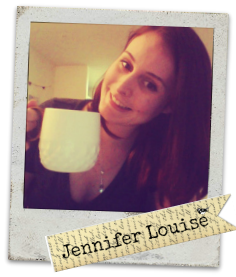 This is it! The last promo post of the tour! Next week I'll have my wrap up post were we look back at all the epic bloggers we've gotten to know over the summer on The YA's Nightstnad but for today it's time to meet the final blogger Jen from Ink of The Shelf. Like Stefani last week there is no one better at describing themselves than Jen, so here's what she has to say about herself:
So the post!
A couple of weeks ago I did a book tag all about chocolate! It was so much fun so I thought I'd get Jen to do the same for this post. Basically she has to match up a book
recommendation
with a kind of chocolate. From Dark to White to Wafer to a whole damn box.
Enjoy lovelies!!
~ The Chocolate Book Tag ~
Dark Chocolate
:
A book that covers a dark topic. (abuse, domestic violence, rape, loneliness, bullying, death etc)
Speak by Laurie Halse Anderson. A very sad, poetic and well written book which targets the issue of rape amongst teens.
White Chocolate
:
Your favourite light-hearted/humorous read.
Anything by Janet Evanovich, but in particular the Stephanie Plum series. Usually makes me smile, laugh, and feel like eating everything in sight.
Milk Chocolate
:
A book that has a lot of hype that you're dying to read.
Isla and the Happily Ever After by Stephanie Perkins. It's finally out, ahhhh! If the bookstore is sold out, I probably won't be responsible for my own behaviour.
Chocolate with a Caramel Centre
:

Name a book that made you feel all gooey in the middle while you were reading it.
While this is an instalove story, The Statistical Probability of Love at First Sight by Jennifer E. Smith, is funny, well written and just believable.
Wafer Free Kit Kat:
Name a book that surprised you lately.
Hexed by Michelle Krys. It didn't live up to the hype and my own personal expectations (excitement). Barely average.
Snickers
:
A book that you are going nuts about.
The Unforgetting of Mara Dyer. This whole series is unbelievable.
Hot Chocolate with Cream and Marshmallows
:
What book would you turn to for a comfort read?
Besides the Stephanie Plum novels this would have to be the Sookie Stackhouse series by Charlaine Harris. I've read them enough that they are like visiting an old friend.
Box of Chocolates:
What series have you read that you feel has a wide variety and a little something for everyone?
Possibly Harry Potter, since I know a range of people with different ages and reading habits who have seemed to enjoy it. What a nice box of chocolates it is, maybe even a box of Bertie Bots, minus the bad flavours.