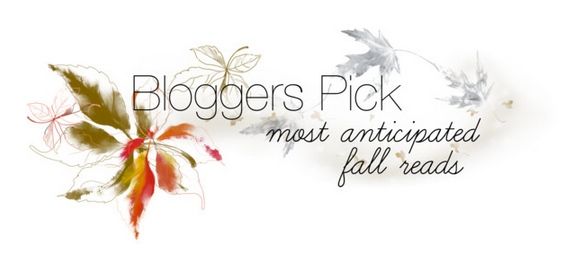 With every new season comes a whole pile of new and exciting books to add to our shelves, but with so many choices how do you decide what to read? Well don't fret because that's why you have us, your trusty Book Bloggers. At the beginning of each season we're going to give you a helping hand, and with Autumn on it's way here are your bloggers Most Anticipated Fall Reads.


For more information on each book just click on the covers and it will take you straight to Goodreads.
Breaking The Rules by Katie McGarry
Publication Date: December 8th 2014
Snow Like Ashes by Sara Raasch
Publication Date: October 14th 2014
The King's Curse by Philippa Gregory
Publication Date: August 14th 2014
So that's what we're looking forward to this Autumn! There's something for everyone, from Contemporaries to Thrillers, Ghost Stories to Romance & a lot of YA goodness. A BIG thank you to all the wonderful bloggers that took part and PLEASE don't forget to head over to their sites and check them out, you won't regret it!
See you all again just before Christmas for another Bloggers Pick.
Maureen Johnson is one of my all time favourite authors and this summer Hot Key Books released the sequel to Suite Scarlett, Scarlett Fever. SO for this seasons Bloggers Pick giveaway I have a copy of BOTH of these books for one lucky reader.
a Rafflecopter giveaway