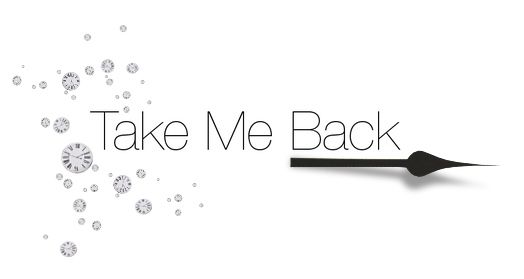 I don't know about you but I go through different fazes with my books. For a while last year I loved books set in Paris thanks to 'Anna and the French Kiss' by Stephanie Perkins and then there was that period were I only read about witches and all things supernatural.
Right now it would seem that I'm drawn to worlds set in the past. Whether it's a historical novel or a fantasy world set in an historical context I'm sold! I think it's the old world charm that draws me in and keeps me locked within it's paperback pages until I'm dreaming of turn of the century somewhere, top hats and corsets.


So I thought I would share some of my favourites with you. These are my Top 5 books that make me wish I had a time-turner that could simply Take Me Back.
1.
The Madman's Daughter
by Megan Shepard
I read this book with another blogger for a post we were doing and it was amazing.
The book is based on H.G. Well's
The Island of Dr. Moreau,
which I have never read. If I'm honest, I'm glad that I went into this without knowing anything about Moreau as it enabled me to make my own discoveries about the characters. I got strong Frankenstein vibes when reading this book and it delves deeply into the whole meaning of creation. It is intense and descriptive and it transports you into the deadly and monstrous world that is, Moreau's playground.
2.
The Seventh Miss Hatfield
by Anna Caltabiano
This is the book that started off my YA historical setting book binge - try saying that 3 times fast! The Seventh Miss Hatfield is set in the early 1900's and is so close to perfect! I think the one thing I love most about this book is Henly... the sweet fool that he was. A great read that has only just hit the shelves so go and get yourself a copy and start/continue your love affair with
historically
set YA.
3.
Something Strange and Deadly series
by Susan Dennard
I had a total binge with these books and read them in a week! OMG the settings in these are amazing and they really capture the time in which they are set. You know, if there were zombies running around at said period in time. It takes you from an historical American setting to Paris and even Egypt. They are beautifully written and well worth the read!

4.
Shadow of Night
by Deborah Harkness
The All Souls Trilogy is probably one of my favourites. It's full of magic and adventure and in the second instalment we even get a little time travel. In Shadow of Night we see our favourite witch and vampire duo travel back to 1590 to discover the full extent of Diana's powers. However in a time where Europe was hunting witches it isn't exactly the safest place in the world. This book is full of exciting period drama that will have you turning the page well into the early hours of the morning. No it's not a YA but it's so good you won't really care. A good books, a good book after all!
5.
The Ring and The Crown
by Melissa de la Cruz
I LOVE THIS BOOK! Okay so some of the historical concepts aren't quite correct and the dialogue is a little wrong for the time but who cares! It has magic and princes' and an exciting and rich story line. For me it was pretty damn perfect and the loosely based historical setting was endearing. I can't actually recommend this book enough!!